Holiday Cleaning Time, Flower Mound?
Holiday cleaning time? Is't Christmas just so much fun, hanging out with the family, eating good food, getting to put a smile on those little ones faces. Too bad the fun times have to end. Presents are all opened. Everyone's bellies are still full from all the food that was served Kids are in their rooms playing with all their new toys, and the in-laws/family have all left and went back to their place.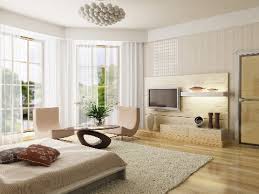 Holiday Cleaning Fun
Now just when you thought you was getting a break, you look around and notice. The dishes need to be put away, tables wiped off, all the wrapping paper needs to be thrown away. Oh, and in the mist you noticed that the what was clean carpet before all the guest arrived and NOW? The carpet has drink and food stains, dirt stains, maybe even some pet stains cause through all the fun someone forgot to take out Fido. May want to call a professional to come out and clean your carpets.
We all know that the after Christmas effect can be devestating, we get it. You want to relax. Everyone does. Having your carpets professionally cleaned and all the pet stains removed. Will leave your carpet looking like you never had guest. Which never led to those accidental food & drink spills, and Fido. Well you'll forget that you ever forgot to take him out since that stain will be completely removed. Just worry about the dishes, tables, and wrapping paper. But, you could hire a maid. Just remember your carpets should be left to a professional.  
Flower Mound, Wondering who to call? 
When you are recovering from hosting a big event like Christmas at your house, call Ultra Clean, LLC for your Carpet needs. We will restore your carpets to that like new condition, no one will ever notice that your carpets had ever been dirty in the first place. Our IICRC Certified technicians, will do the leg work for you, while you kick back in your recliner and relax. Just give us a call at 469-580-8123.